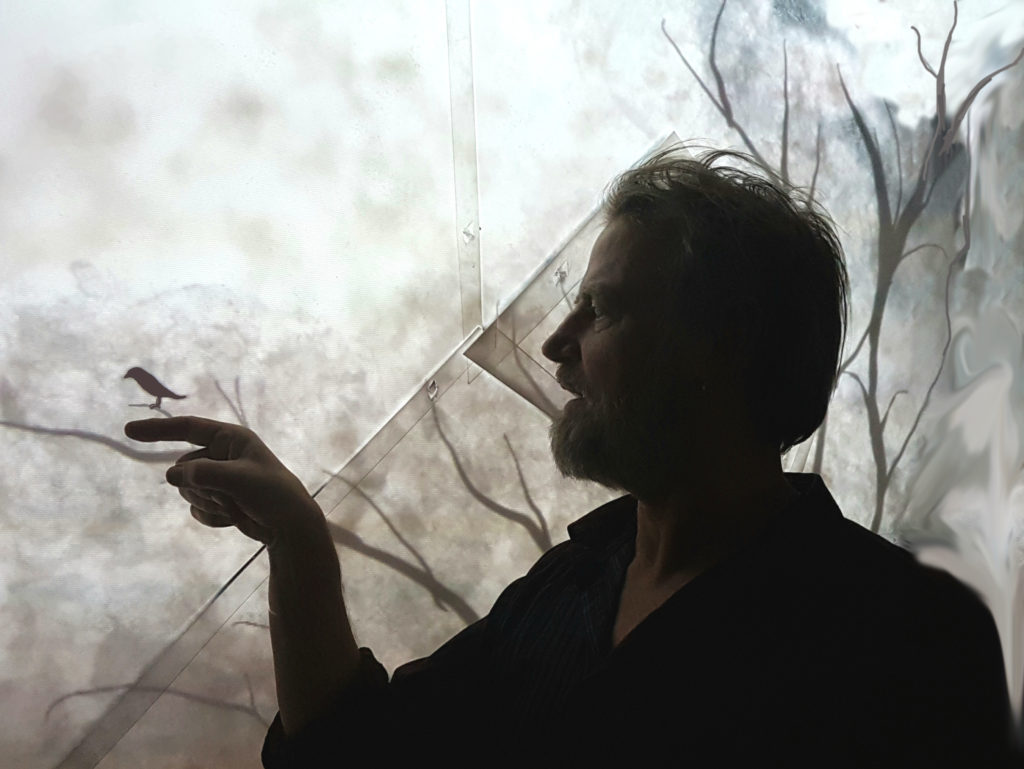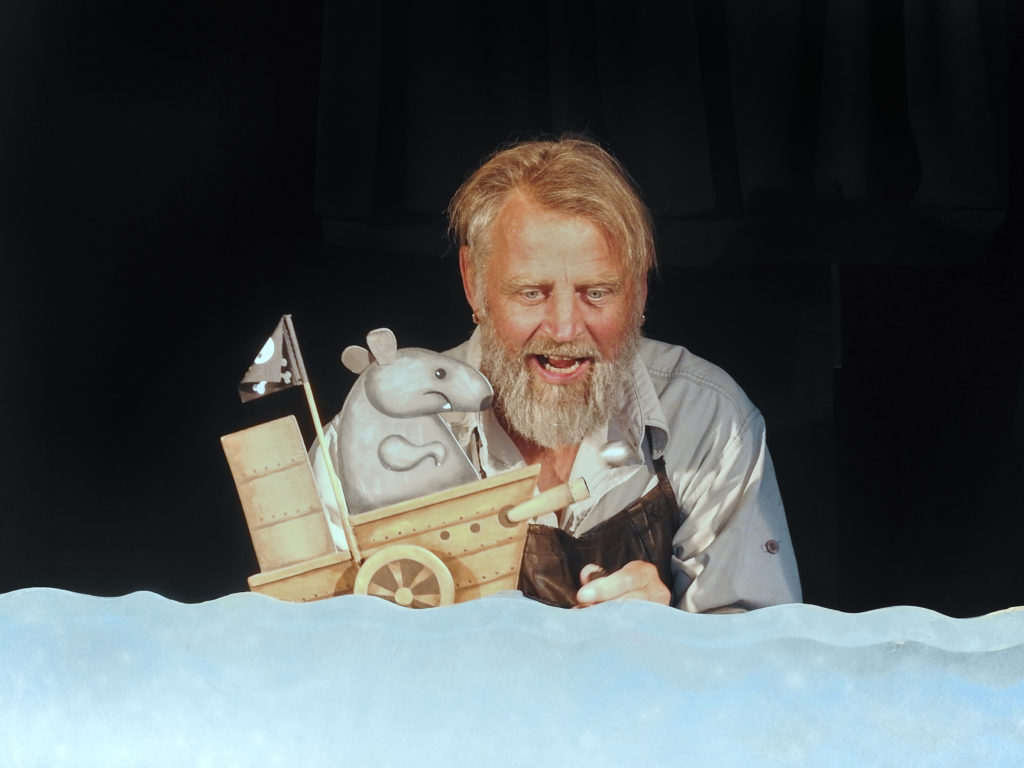 THE NIGHTINGALE
From  4 - 7 years
Ready for the season 2018/19
This is Hans Christian Andersen's story about the Emperor's meeting with the Nightingale.
The emperor is crazy about all the cool new gadgets, and everything is being controlled with his digital devices that the courtesans update and maintain throughout the day,
One day, the emperor hears that there is something in the world that should be much nicer than what he knows. Namely the Nightingale by the sea, it sings so beautifully ...
The plot takes place in a distant, adventurous universe full of digital miracles, where you easily lose the connection to what comes from the heart. Just as current today as it was in H. C. Andersen's time.
A visual storytelling-performance with Peter Holst as narrator backed up by Pernille Plantener Holst's video projections.
Duration: 40 minutes
Audience: 3-7 year olds and adults.
Price without VAT:
7.000 DKKR for a max. 60 audiences
8.000 DKKR for a max 80 audiences
CREDITS
Actor: Peter Holst
Instructor: Jacques Matthiessen (FDS)
Scenography and video: Pernille Plantener Holst
Consultant and builder: Kristian Knudsen
Composer: Bebe Risenfors
Idea / story: Pernille Plantener Holst, Peter Holst and Jacques Matthiessen
PRACTICAL INFORMATION
Peter Holst arrives about 1 hour before the show unless otherwise agreed.
Peter does not need any helpers to carry, but he requires access to an electric wheelchair.
The organizer provides chairs/seats/pillows for the audience.
Likewise, the organizer arranges for all location expenses.
The playing area is: width: 5m and depth: 4m and height: min 2.30m
The performance can play both in small and large rooms.
There is a need for access to a regular socket: 230v 10 amp.
The show needs darkening.
He takes his coffee black 🙂
THE STEADFEST TINSOLDIER
From 2 - 5 years
Hans Christian Andersens classic tale of the steadfast tin soldier who dreams of love and the beautiful dancer and being blown away by fate, yet get what he wants most of all.
This is a show without words, so everyone can join.
CREDITS
Actor: Peter Holst
Music: Fredrik Lundin
Manuscript and Iistructions: Jacques Matthiessen
Scenography and dolls: Alia Torik
Duration: 35 min.
Audience: 2-5 year olds and their adults.
Play area: 4m x 2m x 2.2m (wxdxh)
Set-up time: 1.5 hours
Take-down time: 1 hour
Technical specifications: 230 V, Blackout
Remarks: Possibility of a special event in connection to the performance
PRICE without VAT
5.500 DKKR for a max. of 50 audience
7.000 DKKR for a max. of 80 audience
PRACTICAL INFORMATION
Peter Holst arrives approximately one hour before the performance unless otherwise agreed.
He does not need any helpers. However, if there are stairs, he would like a hand.
The organizer provides chairs/seats/pillows to the audience and will keep all location expenses.
The play area is W: 4m, D: 3, and H: 2,2m.
We need acces to a standard wall outlet: 230V 10amp.
The show needs darkness but does not require total blackout.
He takes his coffee black 🙂